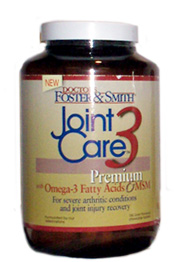 Have you ever closely examined the key reason that led you to purchase a particular product while shopping? One of the main reasons we end up choosing one particular product over another sometimes stems from what quickly caught our attention and convinced us that we are making the right choice. That's how important labeling and branding is to a business.
In today's business world, marketing is an essential part of business. Effective marketing will see your business soar to greatness. Custom quality labels make your products attractive to customers. Furthermore, attractive quality labels are the foundation for nearly everything when it comes to your business.The future of your entity, therefore, depends on how compelling your products are and to what extend you are able to influence the customers' buying decisions.
Setting your Brand Apart
The image of your product could be the thin line between success and failure. Apart from resemblance and feel, the quality and uniqueness of the label constitute major factors when it comes to great shelf appeal. Soon as the customers land their eyes on the product, the first visual cue will be key to establishing whether they will continue evaluating the product or will move on to check the next one. That's why you need Quality Custom Labels perfectly suitable for your product. The more fascinating the look is, the more customers will buy and hence lead to more returns.
Building a Lasting Impression and Relationship / Brand Loyalty
If ever there was something that constitutes the first impression on your product, then it's the product identity, or rather label. Why, therefore, should you let the future of your product be compromised by an ordinary label making company? Quality workmanship, coupled with experience will ensure your product makes an impressive first impression, consequently aiding in building a lasting relationship between your business and customers. Furthermore, familiarity with the product – on the customers' part, will make it easier for him/her to make future purchases. This is what constitutes brand loyalty.
Building a Company's Image
Product logo or description partly reflect what the company is all about. In the case where it contains misleading information or insufficient details, the product, as well as the company, will not succeed. The image embedded on the product clearly portrays the company's nature, values and philosophy. Hiring experts such as United Label Corp will ensure the fonts, image and desired layout perfectly suit your business and clearly reflect what your business is all about. This will in turn promote the product which off course means more sales and returns.
Competitive Advantage of Quality Labels
Having Quality Custom Labels that appeal to varying senses and go beyond to distinguish your brand from other brands in the market is central to making sure you stand out among your competitors. The label's design, based on a wide range of specialized materials like film, paper and many others, goes a long way in creating a certain form of uniqueness that will only serve to attract the customers' attention and get them to buy the product. Poor craft and workmanship, therefore, basically implies less competitive advantage and consequently, poor sales and returns.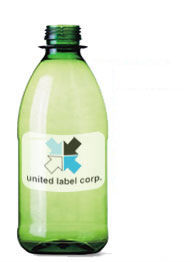 The main motive of any business is making profits. Through attractive and compelling labels, such profits will come in many forms including the ones explained below:
• People have been known to pay more for designer labels, leading brands and prestige names. This clearly implies that getting quality custom labels will reduce price sensitivity and propel your business to such high levels, and even beyond.
• Once your quality labels have contributed towards creating brand loyalty, your marketing expenses will be stripped down to minimum since the sales cycle is more likely to stay constant.
• Attractive labels will go ahead to attract the attention of most mainstream media channels. This will increase the sales since there will be increased awareness of the product.
• Well known brands have been known to attract the best and most qualified employees since each of them desire to work with the best in the market. Having such skilled and qualified personnel will aid in improved business operations, reduced hiring and training costs and many other costs which will in turn improve profit margin.
United label Corp is a premier label making company with almost 50 years  experience in designing and manufacturing high-end Quality Custom Labels. As we have observed, product labeling and branding is a firm foundation for excellent business performance. This makes it an aspect that deserves utmost care and attention. It is important, therefore, hiring professionals with proven and outstanding record in order to witness your business soar to greatness.
Contact us anytime and we'll be happy to discuss how to make your business great.