Digital label printing produces custom labels with photographic-quality graphics, crisp text, and vibrant colors. Digital printing doesn't require color separation, plates and negatives so is allowing  for smaller runs. In addition, United Label's finishing system can laminate, die cut and slit labels quickly and efficiently.

United Label is now printing digitally using the state for the art Konica Minolta AccurioLabel 190 system.
Digital label printing allows for label printing without the costly or time consuming process of creating printing plates. making it possible to improve the efficiency of the integrated flow from file reception to printing.
Digital printing also enables reprinting of previously output labels quickly which can keep label inventory to a minimum.
Among the Konica Minolta AccurioLabel 190 benefits include stable color consistency and 1200×1200 dpi offset-style quality.

Small characters and fine lines can be printed clearly and color images beautifully output in rich gradations.
Thanks to digital toner HDE and Konica Minolta's low-temperature fixation technology, AccurioLabel 190 is compatible with a wide range of media including ordinary and matte paper, glossy paper, tack paper and film essential for label production. The user can not only select the ideal media to match applications but also print labels without the need for preprocessing.
Laminate, Die Cut and Slit Labels
In addition, United Label incorporates the Metas Finishing System to laminate, die cut and slit labels quickly and efficiently. What that means for our customer is that we can off custom label shapes and finishes in surprisingly small runs.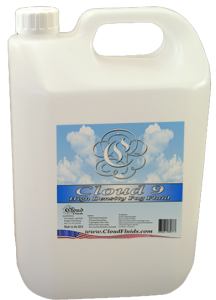 For example, one of our clients is a kayak club looking to put their logo on whitewater kayaks. Using digital printing and the  Metas Finishing System we were able to do a small run  printed on polyester  (mylar) with a laminate to protect the inks. This is the same process that used for traditional flexographic label printing. However, our digital printing and finishing system allows us to do so in a smaller run.
Another client, Cloud 9, produces theatrical fog solutions. A photorealistic cloud was an obvious choice for the labels.  Using digital printing a we were able to do a small run  with the look they wanted.
What Does United Label offering Digital Label Printing mean to you?
From small runs and single colors to big label printing jobs in a rainbow of colors, from plain paper to laminated myler, United Label has the right tools for your label printing job.
Contact United Label. We're ready!