When designing labels, color, texture, size, and shape must be accounted for in the design. Well-designed labels distinguish a product on crowded shelves and helps brands stick in customers' minds.
General Tips for Label Design
Measure your container/product
To design the right size label, you must measure the container on which the label is to be stuck onto. If you measure incorrectly or skip this step, the label may not work for this product.
Use color to your advantage
For labels as for any print work, it is better to design in CMYK colors, instead of RBG.  Additionally, colors like silver elude sophistication and elegance, while brown eludes earth and sustainability tones.
Create memorable labels
There are millions of label designs in stores today so how do you make yours stand out? Using high resolution images and creating and placing a unique logo in the right place in the label are just a few ways to make you sticker stand out. In addition, by making it eye-catching and displaying the product in an artistic way, people will remember your label above others.
Follow label regulations
All food labels, as stated by the FDA, need to have a nutrition facts portion of the label.
Moreover, a barcode needs to be present to identify the product and sell it to consumers for the correct price.
Account for label lifespan
If your label is placed on a glass or jar, people may want to wash this product and have the label stay on. By designing a label that can withstand water and use for a long period of time, people will be more inclined to buy a product. In addition, if people wish to remove the label, smaller labels will have less negative effects on the environment than big labels. Consider the earth when designing large labels meant for removal.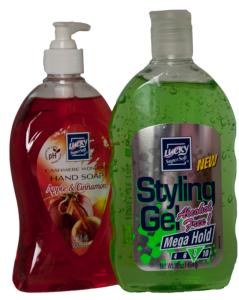 Feedback is Important
By asking consumers what they thought of your label and if it made them want to purchase the product more, it lets a company know how successful their label is. Questions like:
Does this label feel natural/fit into the tone of the product?
Does the packaging elude what the product is or does accurately?
Do you prefer this design over other product designs?
Contact United Label For Your Digital Label Printing Needs
At United Label, we have had great success with designing labels that accurately represent products. Contact us and we will use our skills to generate labels that will sell.
Have a question about label design techniques? Contact us today for a free estimate at (973) 589-6500.