The Role of a Vitamin Label Printer in Marketing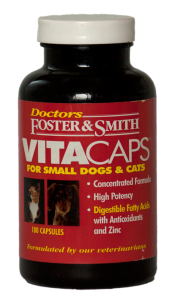 Vitamin labels have a dual role. First, the labels must meet FDA regulations. While at the same time, the labels must have clear ingredient information. Secondly, vitamin labels must attract the attention of shoppers. As a result, customers will select your brand over others. Therefore, enlisting the services of a vitamin label printer is in your best interest.
We offer a broad variety of vitamin labels. Our labels range from dietary supplements, to vitamins and herbal products. Our label printing experience gives us an advantage in the industry. Hence, it provides us with a better understanding of the specific needs and challenges of any vitamin labeling project.
Vitamin Labels & Label Materials
United Label Corp. will recommend the materials best suited for your vitamin label application.
We print labels on many different types of materials:
high gloss
polypropylene
polyester reflective films
polyester reflective foils
Furthermore, we  understand what material works best for your product in terms of appearance and functionality.
Our staff works in different industries. One area of expertise is the labeling industry. In addition, we have experience in the pharmaceutical and vitamin packaging industry. We work with you and your packager. This is done to ensure the labels will streamline the production processes. Also, we help make sure your vitamin label is designed to meet FDA regulations. This includes both durability and legibility.
United Label manufactures a broad variety of labels:
dietary supplements
vitamins
herbal products
Most of all, United Labels' experience serving this industry gives us the advantage. As a result, this provides us a better understanding of the specific needs and challenges of vitamin labeling projects.
In conclusion, let our team guide you in selecting the right material and label adhesive for your vitamin label. Contact us today to discuss your design options!