In this article, the digital label printing experts at United Label are going to look at some of the best online resources for design to help you get inspired and up your creative game in 2024! So get ready to cruise around the internet.
Let's go!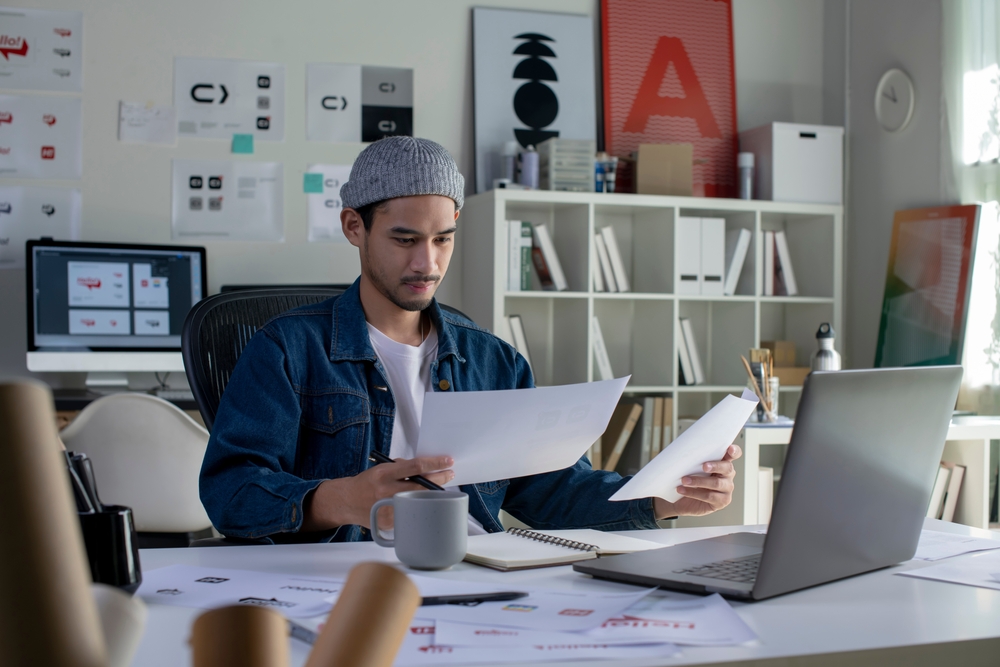 Resource #1: Canva
Your work has to look professional. For graphic design, label design, logos, advertising, and everything else, Canva has it all. We find this tool is great for beginners or non-designers, providing easy-to-use templates for various design needs like social media graphics, presentations, posters, and more. There is both a free and a pro version, and depending on how heavy your needs are, we can certainly recommend opting for the paid version if you need.
Resource #2: Shutterstock
This long-standing resource has been around for ages, providing high-quality stock photography for websites, businesses, publications, and other media for a reasonable rate. They aren't free, but in our expert opinion, their materials are better than what you'll find at the free websites, and there's a much larger selection to find exactly what you need.
Find some great imagery for your project at Shutterstock here.
Resource #3: Google Fonts
As we discuss elsewhere in our design blog, fonts and typeface are crucial to your the look of your product packaging and to buildinga brand. Google Fonts is an extensive library of open-source web fonts provided by Google. It offers a wide selection of free fonts that can be easily integrated into websites and other projects. These fonts are available for anyone to use, whether it's for personal or commercial purposes.
Google Fonts provides a simple way to access a diverse collection of typefaces without the need for any licensing or cost. It's designed to enhance the aesthetics and readability of web content by offering a range of fonts that can be embedded into websites using CSS.
Resource #4: Udemy
Udemy is an online learning platform that offers a wide range of courses on various subjects. Founded in 2010, Udemy has become one of the largest marketplaces for online education, providing a platform where experts, instructors, and professionals can create and offer courses on virtually any topic.
The platform covers diverse subjects, such as Technology (programming, web development, data science, cybersecurity), Business (entrepreneurship, marketing, management), Arts and crafts (photography, music, drawing), Personal development (languages, meditation, personal finance), and Health and fitness (yoga, nutrition, general health courses). For our purposes, however, we recommend taking a look at design courses.
Keep in mind that there are many online learning platforms, so if Udemy is not your cup of tea, there are a lot of options out there!
Resource #5: The United Label Design Blog
Last, but certainly not least, is our own design resources blog, which has an archive of tons of great information, such as our series all about branding, our articles about taglines and other copywriting concerns, and of course, designing a great label for your product that actually sells.
Ready To Get Started On A Label?
Designing is the fun part, but now comes the production! If you've got a great label ready to go, reach out to us using the quick online quote form on the right side of this article, or contact us directly by calling (973) 589-6500 for a free quote.