Labels and packaging can make or break the sales of a product or company, and as we discuss in our extensive discussion on branding, there is a lot of creativity that goes into a great label. This is a truth for almost any product in any industry, but is especially for cosmetics.
Cosmetics branding plays a crucial role in the success of a product and a company. It goes beyond just the product itself and encompasses the overall image, identity, and perception of the brand. In this article, the packaging and label experts at United Label are going to discuss what makes a great cosmetics brand.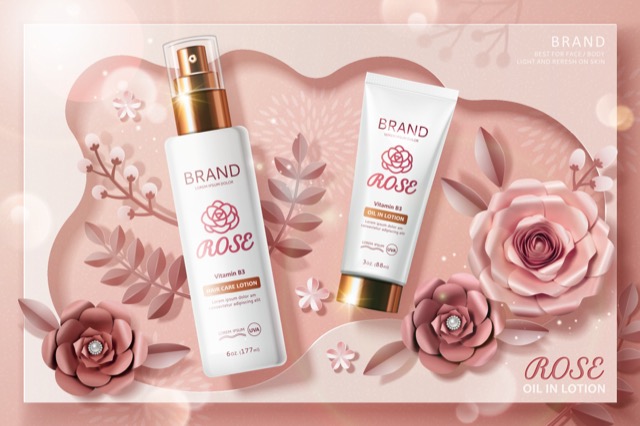 Key Aspects of Cosmetics Branding
Differentiation: The cosmetics industry is highly competitive, with numerous brands offering similar products. A strong and unique branding strategy helps a company stand out from its competitors. It allows consumers to differentiate between products and make a connection with a brand that resonates with their values and preferences.
Building Trust and Loyalty: A well-established brand creates trust and credibility among consumers. When customers have positive experiences with a brand's products and services, they are more likely to become loyal customers and advocate for the brand to others.
Emotional Connection: Successful cosmetics branding often focuses on creating an emotional connection with consumers. Brands that can evoke positive emotions, such as confidence, empowerment, or joy, are likely to forge a deeper bond with their customers.
Brand Recognition: A strong brand identity, including a memorable logo, colors, and packaging design, enhances brand recognition. When consumers see these visual elements consistently across different platforms, they can quickly associate them with the brand, making it easier for the brand to stay top-of-mind.
Perceived Value: Effective branding can influence how consumers perceive the value of a product. Premium or luxury cosmetic brands often leverage sophisticated branding to justify higher price points and create an aura of exclusivity.
Targeting the Right Audience: A well-defined brand strategy helps in identifying and targeting the right audience for the cosmetics product. Understanding the target market's needs, preferences, and lifestyle enables brands to tailor their products and marketing messages effectively.
Storytelling: Brands with a compelling story or a strong purpose behind their products can engage consumers on a deeper level. Storytelling allows brands to communicate their values, mission, and heritage, creating a narrative that resonates with consumers.
Innovation and Expansion: A reputable brand can leverage its existing customer base and trust to introduce new product lines or expand into new markets successfully. Consumers are more likely to try new offerings from a brand they already trust.
Influencer and Celebrity Collaborations: A well-established brand can attract influencers and celebrities to collaborate on marketing campaigns, which can significantly boost brand visibility and credibility.
Consistency and Reliability: A strong brand maintains consistency across all touchpoints, including product quality, marketing messages, customer service, and brand voice. This consistency reinforces the brand's identity and fosters reliability.
Look To United Label For Help With Cosmetics Labels
Cosmetics branding is not just about creating an attractive logo or packaging; it's about creating a unique identity, building trust, and establishing an emotional connection with consumers. A well-executed branding strategy can help cosmetics companies thrive in a competitive market and create lasting relationships with their customers.
And part of that cosmetics brand is your packaging and label, of course. For a great label that is as spectacular as your cosmetic brand and product itself, contact United Label at 973.589.6500 or by using the quick quote form to the right of this page.