Durable, Fresh Labels
Flexible and untearable, laminated foil film labels can provide a very clean face for your product with mild shine. These labels are quick to produce and customizable as any.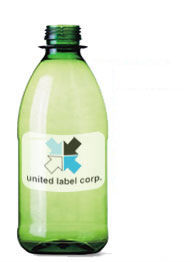 Additionally, laminated foil film labels are durable, giving your product some bonus shelf life, although you won't need it with this rejuvenating label. This technique requires a layer that is laminated on top of a foil label, which creates an extremely sturdy and prominent label.
A popular example of this would be Arizona's use on their plastic bottles. The laminated foil film labels are bound in one place and the rest is composed of a solid sheet of purely branding visual display. For a clean label that can be anything you want, laminated film foil labels are effective and dependable.